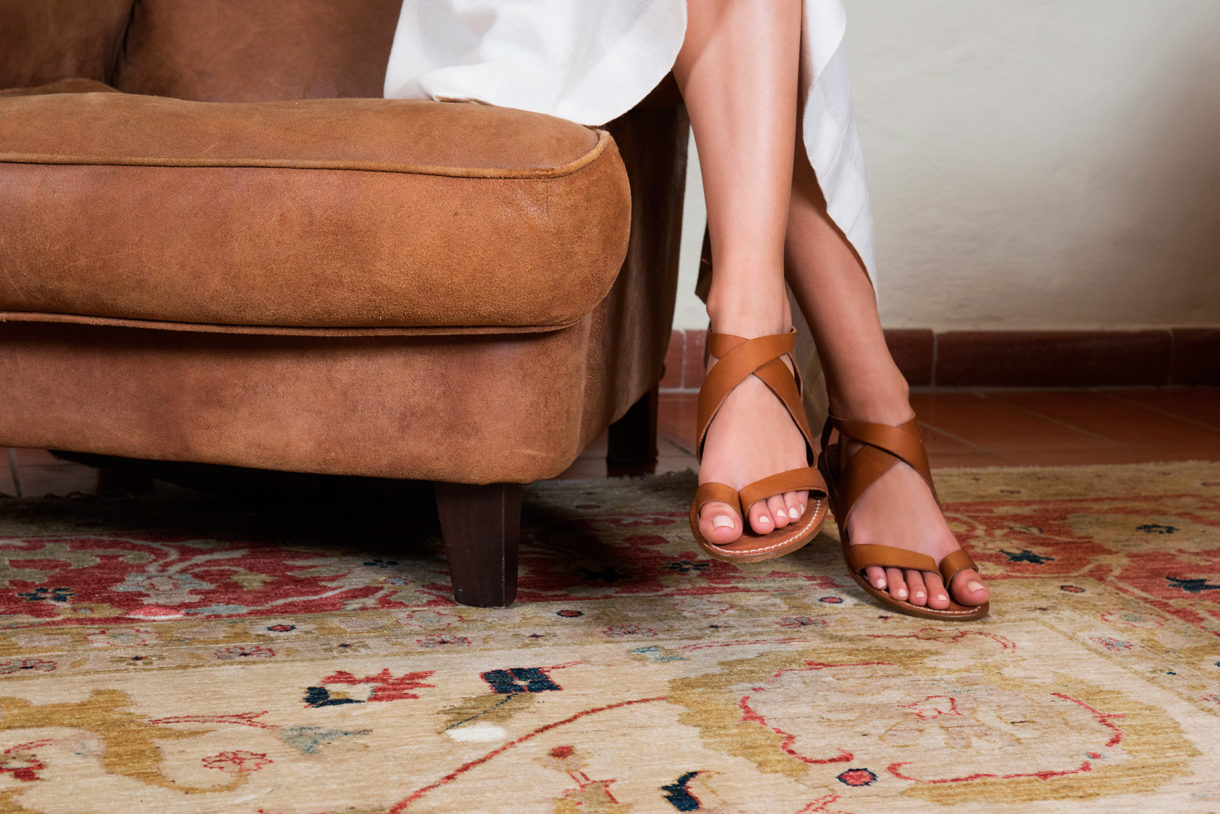 The ideal footwear to always be at the top even on vacation.
Apollonia is a refined sandal, its classic and elegant look evokes ancient splendor. Its soft leather will gently embrace your feet and thanks to the absence of buckles or stiff fasteners, it will perfectly adapt to you.
Do not waste precious time and read all the model information.
[row]
[col span="3″ span__sm="12″]
[/col]
[col span="5″ span__sm="12″ margin="0px 0px 0px 42px"]
[button text="EL CAMPERO – APOLLONIA – LEATHER SANDAL" color="alert" style="outline" link="https://www.originalcampero.com/prodotto/apollonia/"]
[/col]
[col span="3″ span__sm="12″ margin="0px 0px -18px 13px"]
[/col]
[/row]